CRANBERRY DEEP DISH



Submitted by: Joy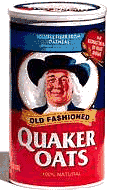 Here is a recipe my family makes every Thanksgiving, Christmas & New Years for breakfast:

DOUBLE THESE INGREDIENTS:

4 apples (peeled, cored & sliced)
2 c. fresh cranberries
1 1/4c. sugar
Mix together then put in pan

TRIPLE: 1 1/2 c. OLD fashioned oatmeal
1/2c. flour
1/2c. brown sugar
3/4 tsp. salt

1/2 c. melted margarine or butter

Mix oats, flour, brown sugar, salt. Melt butter and add to oat mixture. Put oat mixture on top of apple mixture. Bake 350 for 35 minutes. Serve into bowls and pour eggnog on top or milk or eat plain. This can be eaten hot or cold. This is very rich. I have done this tradition ever since I was a little girl. Hope you enjoy this......